Building Condition Assessments
Building Evaluation Reports
Historic Building Preservation Plans
Historic Structures Reports, etc.
Our firm has evaluated over 1,000 structures listed on the National Register, in 40 states and 2 U.S. Territories. These structures date from as early as 1743, on through to the mid-20th century. The Collaborative Inc. has developed a comprehensive approach to Historic Structures Reports. The structure is examined and evaluated with an integrated holistic approach in which the building is treated as a single organism. All materials are described, conditions analyzed, and causative factors of deterioration determined. Causes and effects of material deterioration are analyzed for their interconnectivity.
The building's context is evaluated for its effects on the structure: climates and micro-climate air quality, along with sub-surface soil conditions, groundwater, and bedrock. The site is evaluated for its impact on the structure and its own condition problems. For the site, as for the building, comprehensive histories are researched and written, including a list of missing elements, significance statements, and intrusions analyses.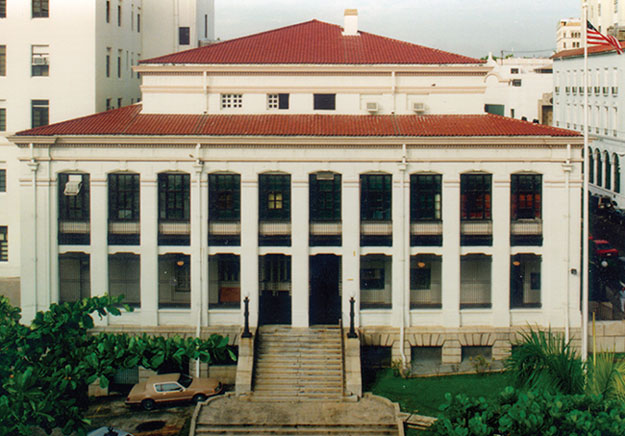 The various agencies often have individual approaches and formats for building evaluations. Each agency's focus may also differ; one might focus on repair costs, while another concentrates on the loss of historic integrity. As our own approach tends to be more comprehensive than that required by most agency formats, the content is often enhanced beyond agency expectations, while their format requirements are always fulfilled.
In our private work, our strong belief in the effectiveness of Historic Structures Reports makes our ease of its use a compelling logical first step. The HSR provides informed decision making.