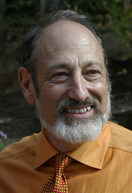 John Feinberg, APTI, Principal
Architectural Conservator and Preservation Planner
Education
B.A. Environmental Design, Antioch College, 1970
M.L. Architecture, University of Massachusetts, 1972
Registration
Years of Experience: 43
Licensed: N/A
American Institute of Certified Planners, 1978
Ninety-five percent of Mr. Feinberg's projects have been for buildings and sites listed on the National Register. Eighty-five percent of these assignments have been for federal, state, and local governments. The fact that the majority of the firm's projects are for repeat clients demonstrates John's ability to manage jobs that are visible to the public eye (that is, public buildings such as courthouses and post offices), meet client objectives and measures of success, satisfy stakeholder concerns and interests, and for each client to be pleased enough with the results to hire him and his team repeatedly. The quality of Mr. Feinberg's work is indicated by the honors awarded to the clients' projects: national, state, and local. Beginning in 1974, he has successfully completed over 100 major Historic Structures Reports (HSRs), including HSRs for Quarter No. 211 in San Juan, Puerto Rico; Forked Lightning Ranch Trading Post Outbuildings and Landscape Features at Pecos National Historical Park in northern New Mexico; Appomattox Four Outbuildings at Petersburg National Battlefield in Virginia; Bonaccord House also at Petersburg National Battlefield; the Kansas State Capitol; Charleston U.S. Courthouse; St. Croix U.S. Custom House; and South Pass City (NHL), Wyoming. Mr. Feinberg has also completed condition assessments on historic structures, such as the Santa Elena and San Agustin Bastions and Associated Fortification Walls in Old San Juan, Puerto Rico; multiple buildings on the Antioch College campus in Ohio; historic structure assessments, preservation plans, site master plans, and interpretive plans for the National Park Service and the GSA, as well as multiple historic sites of the state historic preservation divisions of Colorado, Kansas, New Mexico, and Wyoming.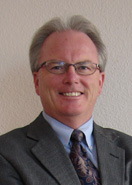 Dean Brookie AIA, Principal
Historical Architect and Preservation Planner
Education
Bachelor of Environmental Design, University of Colorado, 1973
Master of Architecture, University of Colorado, 1975
Registration
January, 1980 - Registered Colorado
March, 1983 - NCARB
Also registered in California, New Mexico, Ohio, and Utah as well as other states periodically, and as required for projects.
Years of Experience: 37
Level of Experience: Principal, 28
Number of Years with This Firm: 20
Licensed: 32
As an architect, Mr. Brookie has specialized in public buildings evaluation and design, tourism facilities, and commercial revitalization. As a planner, Mr. Brookie has completed urban design projects, re-use projects, and rural conservation planning. Dean has successfully completed 14 years as the principal historical architect for tCi. His success has been on a wide range of projects providing preservations plans, condition assessments, and preservation architectural plans and specifications. Farmsteads, ranches, military forts, fur trading forts, museums, churches, university buildings, and other structures exemplify this range. In addition to specific projects such as the National Capital of Ute Mountain Tribe, Crow Canyon Archaeological Center, and various historic preservation projects throughout the United States, which range from hotels in South Dakota, Colorado, Wyoming, New Mexico to museums, such as the preservation, management, and maintenance plan for the Nicolai Fechin House and studio in Taos, Mr. Brookie has also designed visitor centers for heritage parks; and completed site master plans for the Kansas State Capitol (1863-1903), heritage parks, stand alone heritage resources, and historic districts.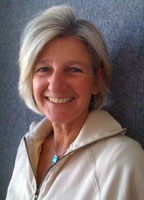 Sarah Feinberg
Administration and Marketing
Education
B.A. in English and Education, Fort Lewis College, 1976
Sarah joined The Collaborative Inc. in June 2008 and manages the accounting functions for the company, general administration, and assistance with marketing projects. Sarah came from a strong marketing background with 30 years of solid contributions in directing marketing and communications in the ski, travel, and airline industry, from Marketing Director of a major Colorado ski resort to Vice President of Marketing for a major regional airline.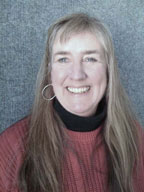 Tita Young
Office Manager and Publications Specialist
Education
B.A. in Psychology, Colorado College, 1974
Upon her return to working with John Feinberg in 2008 (when what is now The Collaborative Inc. was known as Community Services Collaborative), Tita delighted in taking up the reins set aside 16 years earlier. As Office Manager and Report Production Manager, her scope of work still includes proposals, reports, brochures, books, press releases, and marketing materials as well as general administrative support to the professional staff as it continues to have the pleasure of working on public and private projects from Alaska to Puerto Rico.
In the intervening years, Tita has developed WordScribe, a pre-press publishing business in which she has helped firms and organizations produce distinctive brochures, books, manuals, and reports by arranging materials, crafting the text, and working to streamline and update the writing and production process while keeping the quality high. I like to eliminate logjams and work with a team to meet deadlines. For example, I helped accelerate the publication of The Journal of Energy and Development (ICEED) by 50%, I wrote and edited manuals at Research Systems Management, and my work on historic structure reports at CSC resulted in high-quality products.
tCi Staff
© 2017, the Collaborative Inc.