Visitor Market Research Study
Client: Market Research, Inc.
Site: Springfield, Massachusetts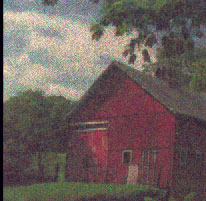 Springfield, Massachusetts, the second largest city in the state, is both blessed with a rich cultural heritage, and suffers from an economic downturn. Much of the city's cultural heritage is based upon its inventiveness as a place of firsts. Springfield was an industrial manufacturing powerhouse until the mid to late-1800s. The objectives of the Collaborative's study was to enhance the tourism economy of Springfield through the development of a strategic tourism plan. First, we identified the historic themes upon which the community could build. An evaluation of the exhibits of the seven existing museums was completed; two art museums, a science museum, one historic museum, the Indian Motorcycle Museum, the Springfield Armory National Historic Site (under the direction of the National Park Service), and finally, the Naismith Memorial Basketball Hall of Fame Museum. Our firm provided specific suggestions on how each of the above institution's exhibits could be enhanced to increase and build visitor satisfaction. For this, we developed a series of Market Surveys that were then administered to local museum visitors and travelers to the area, as well as visitors to competing facilities that were within a two-hour radius of the Springfield area. Based upon the result of these surveys, a series of programs were developed in the areas of product enhancement, new developments, and overall marketing plans. As a result of our market analysis, several new museums were proposed for this region, these included: a Dr. Seuss Museum to honor Springfield native Theodore Geisel, a transportation museum to honor this city's role as the birthplace of American automobile, railroad, and Indian Motorcycle manufacturing. Recommendations were also made for tourism infrastructure facilities, including the development of a Visitors Center, which was funded during the latter course by then Governor Weld, with a grant of $2 million. These new museums, along with the enhancements to existing museums, provided the foundation for the revitalization of Springfield's tourism and new economic development policies.